Mario Murgado has made his American Dream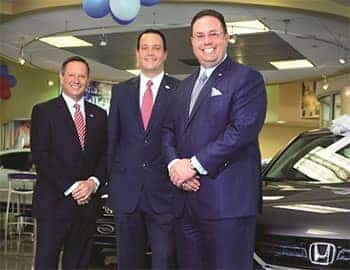 In December 2000, Mario Murgado took a leap of faith. After nearly 20 years as a rising star in the Miami-based auto group run by Norman Braman, past owner of the NFL's Philadelphia Eagles, Murgado decided it was time to follow his lifelong dream of owning his own business. He set his sights on Brickell Automotive Group, a "beat-up" store on Miami's famed Calle Ocho that was moving 16 Hondas and six GMCs per month.
Honda executive Richard Culliver approved the sale, Murgado recalls, but warned him that he feared the point would never be successful. Murgado was undeterred.
"I said, 'This is all I can afford,'" he says with a laugh.
Today, that store is one of nine dealerships in the renamed Brickell Motors group, which also includes Audi, Buick, Cadillac, Infiniti and Mazda franchises. Collectively, the group and its 307 employees sold more than 6,800 new and used vehicles in 2014, and neither Murgado nor Brickell Motors shows any signs of slowing down.