Murgado Automotive Group Finally Buys a Cadillac
Adds Luxury Brand to Growing Family of Dealerships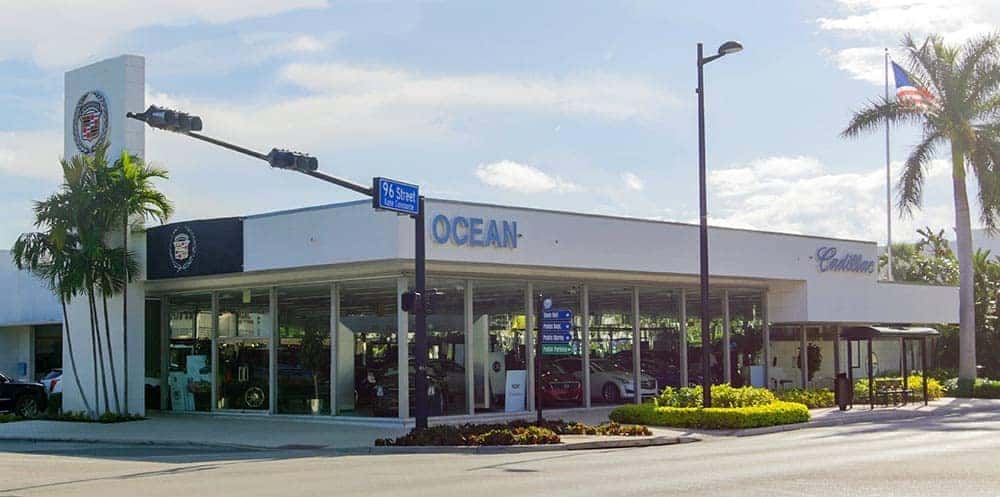 Murgado Automotive Group today announced the acquisition of Ocean Cadillac and the addition of the iconic luxury brand to its growing family of automotive dealerships. Adding a Cadillac location has been a goal for many years for Murgado Automotive Group, which now boasts six dealership locations including Brickell Honda, Brickell Buick & GMC, Audi Stuart, Infiniti Stuart, Brickell Luxury Motors and now Ocean Cadillac. The sale closed today September 17th, 2014.
Ocean Cadillac, located at 1000 Kane Concourse on Bay Harbor Islands near Miami Beach, has been family owned and operated for more than 33 years and serves South Florida residents in Aventura, Miami, Sunny Isles, Surfside, Brickell, Wynwood, the design district and beyond. In addition, customers from Broward county and the beaches as well as southern Palm Beach county and Boca Raton regularly buy and service their Cadillacs at Ocean.
"For decades, Cadillac set the luxury standard in America, and we want to help the brand regain that position in South Florida," said Mario Murgado, president and CEO of Murgado Automotive Group. "I want to thank the Feil family for allowing us to add Ocean Cadillac to our dealership group. We have exciting plans for the future and hope to expand the legacy built by the Feils."
According to Murgado, the dealership will continue to be known as Ocean Cadillac and minimal staffing changes were announced.
"We are committed to bringing the Murgado Automotive Group signature car-buying and service experience to Ocean Cadillac and look forward to winning-over Cadillac customers now and in the future," said Murgado. "We believe it's an exciting time to be a Cadillac dealer."
Since 2001, Murgado Automotive Group has helped new and used car buyers find the cars of their dreams. Known as the dealership "Where the Owners Are Always In," Murgado Automotive Group is led by Murgado, Alex Andreus and Rick Barraza – all recognized names in the automotive industry and committed to ensuring that your experience in buying a car is always an exciting and pleasurable one. More information on Murgado Automotive Group is available at www.murgadoautomotivegroup.com.